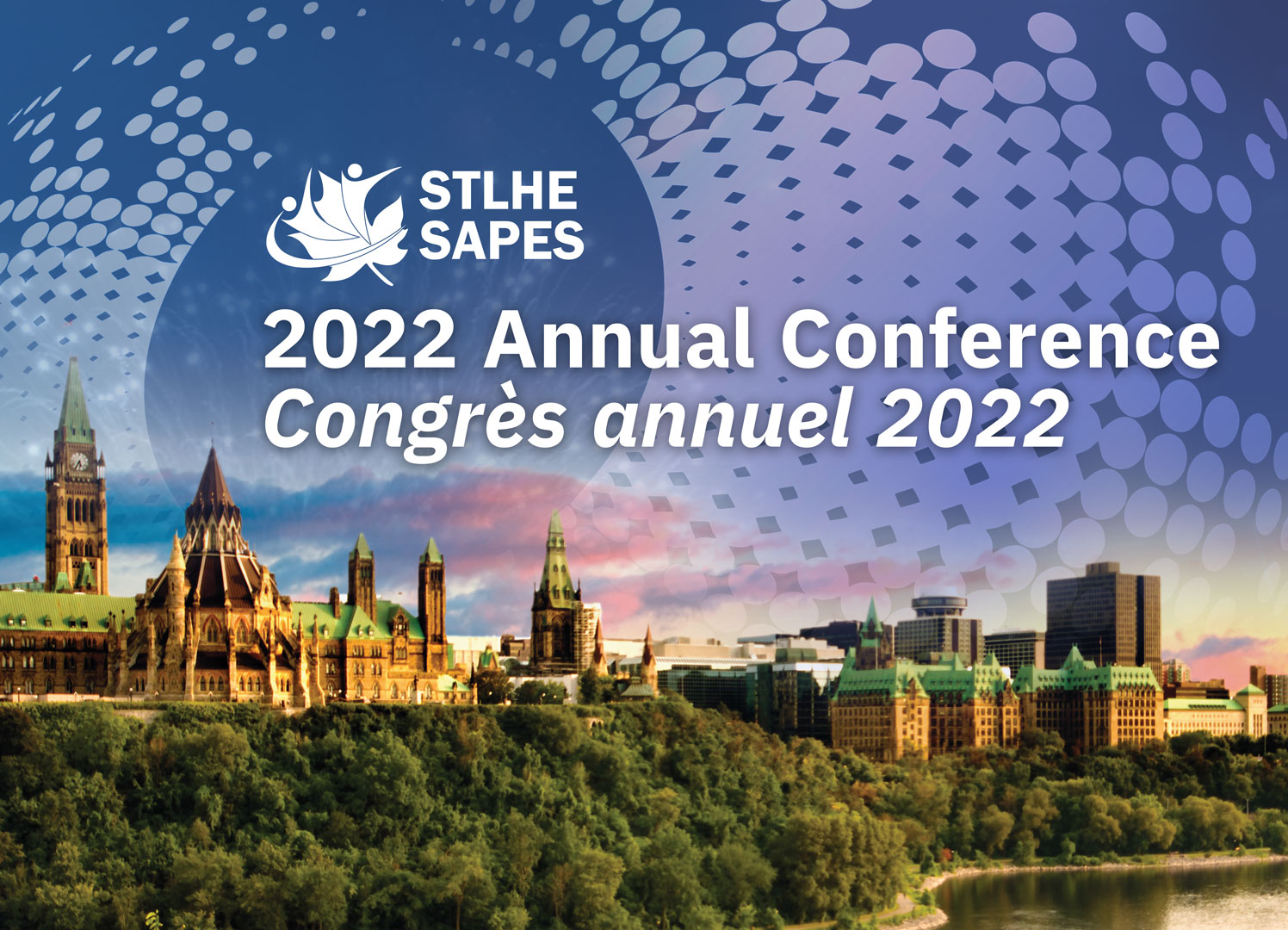 ---
The Society for Teaching and Learning in Higher Education (STLHE) is pleased to partner with the University of Ottawa, Carleton University, Algonquin College, and Collège La Cité to host the 2022 Annual STLHE/SAPES Conference at the Shaw Convention Centre in beautiful downtown Ottawa, located on the unceded traditional territory of the Algonquin Anishinaabe People.
The schedule, with full session descriptions and locations, is available by downloading the Guidebook app to your smart device.  Please search "STLHE" and then download the 2022 conference guide.  Regular updates will be made as the event approaches!
Here's the weblink: https://guidebook.com/g/#/guides/stlhe-2022-sapes/details
*Sessions are expected to be face-to-face unless otherwise noted, may be subject to change depending on COVID restrictions.
March 25
Proposal Acceptances Sent
April 29
May 23
Early Bird Registration Deadline and Conference Registration Deadline for Presenters
June 7
Pre-conference workshops (face-to-face and hybrid)
D2L retreat
Opening reception (evening)
June 8 (Hybrid Day)
Opening keynote (hybrid)
3M Welcome to my Classroom (hybrid)
SoTL Canada AGM
International Federation of National Teaching Fellows meeting
Concurrent sessions
Poster session (hybrid)
3M Reunion dinner
TAGSA Annual Meeting
June 9
Concurrent sessions
STLHE AGM
TAGSA AGM
Gala banquet (Museum of History)
June 10 (Hybrid Day)
3M Welcome to my Classroom (hybrid)
Concurrent sessions
3M National Student Fellows Closing Plenary (hybrid)