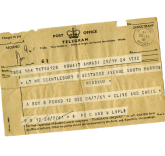 In this issue: Message from STLHE President; Educational Developers' Caucus conference registration is open; An upcoming volunteer opportunity for STLHE members; Science Educator? Join the Science Teaching and Learning network; and find out more about TAGSA.

Message from Denise Stockley, STLHE President
2019 has the promise to be a very exciting year for STLHE members. Last year, the STLHE Board reviewed the Vision, Goals, and Values in relation to the membership survey and looked towards the future direction of the Society. Throughout 2019 we will be launching a number of new initiatives including funds for regional conferences/events, a new opportunity to build communities of practice through Teaching and Learning Networks (TLN), and an increased emphasis on communications and bilingualism.
As we look towards our current strengths, our publications, CJSoTL and CELT continue to expand the work of the society, our upcoming conference in Winnipeg in June enables us to connect in person, and our awards portfolio celebrates different forms of teaching and learning to reflect our growing membership. We have renewed energy in our student portfolio and within our constituent groups the Council of 3M National Teaching and Learning Fellows in Higher Education (3M Council), Educational Developers Caucus and SoTL Canada. Amazing work is underway as we head into the new year.
STLHE's true strength is found within in our membership and I invite you to think about how you can contribute individually or collectively as we head towards our 40th anniversary in 2021. Feel free to reach out to me via email.

Register for the 2019 EDC Conference!
The 2019 EDC Conference Committee invites you to register for the upcoming Educational Developers' Caucus 2019 Conference: Positive Resilience and the Future of ED(C). This year, EDC will explore a new experience for our annual conference, using an online format to encourage novel ways of sharing, increase access, and enable international connections.
The conference will run daily from 12 to 3pm EST between February 19th and 22nd. Additional details, including the outline of fees, description of session formats, and the developing conference program can be found on the
EDC Conference website
.
One of the aspects of the conference experience we know many of our colleagues enjoy is the opportunity to engage and network with colleagues, and this year's conference will be no different!
You can browse
for inspiration on how you may want to organize a social or networking event, or stay tuned for additional information about other in person networking opportunities that will be announced on our website.
Register today!
Please contact Celia Popovic with any questions.
Upcoming volunteer opportunity: 2019 STLHE Nominations Committee
Shortly, we will be seeking three STLHE members to form the 2019 Nominations Committee.
Being a member of the Nominations Committee is an important task, but it is not onerous one. If you are interested in helping with our democratic process, have a willingness to engage the membership to consider standing for election, and hold a keen eye for detail, keep your eye out for an email to be sent later this week seeking volunteers.
If you're interested in this opportunity, the deadline for you to express your interest will be Friday, February 1st. More details to come.
Invitation to all Science Folk: Update on Science Teaching and Learning Network
Overall Aim
SciTL aims to provide a mechanism for the exchange and development of ideas around science teaching and learning, to facilitate networking for the purpose of scholarship, and to advocate, as needed, for science education.

Objectives
Provide a forum for ongoing sharing of ideas, innovations, questions, and research across the country and across, as well as within, scientific disciplines
Provide a network for those interested in connecting with others for the purpose of teaching innovation, research, and scholarship
Provide an opportunity to develop a voice for scholarly post-secondary science teaching and learning in Canada
Develop liaisons with similar networks and working groups globally
Create a space where discussion around the science-society connection can develop as this linkage continues to grow and evolves globally

We are currently creating a google group (thanks to those who have already responded!), and hope to have this up and running soon. We invite you, if you have not already done so, to drop us an email expressing your interest, and if you also wish, you can give us permission to make your name, affiliation, and interests open to others within the group.

Contact Anne Marie Ryan or Mary Power to join.
Get Connected with TAGSA!
The Teaching Assistant and Graduate Student Advancement (TAGSA) special interest group is an active community for educational developers, faculty, administrators, graduate students, and teaching assistants!

TAGSA invites you to connect with them through their various communication channels. The group maintains an informative website and blog, operates a Listserv, and sends out The TAGSA Times, a quarterly e-newsletter to its members. These resources are great sources of information to help you to stay up-to-date on current research and practice related to graduate student development and teaching assistant development.

Not a member of TAGSA yet? Log in to your STLHE Membership account and sign up to be a member of TAGSA. All current members of STLHE can register as members of TAGSA for free! For further inquiries about TAGSA and the work they do, please email them.
Upcoming Events & Dates
STLHE annual conference proposal submission deadline. January 15, 2019.
2019 STLHE Nomination Committee membership deadline. February 1, 2019.

Positive Resilience and the Future of ED(C). February 19-22, 2019.
Thanks for reading the issue!

The STLHEgram was prepared by the Secretary, Society for Teaching and Learning in Higher Education, with submissions from constituency group and STLHE board members.