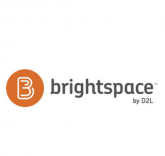 The Society for Teaching and Learning in Higher Education (STLHE) and D2L are pleased to invite submissions for the 2017 Brightspace Innovation Award in Teaching and Learning. This award recognizes innovative approaches that promote student-centered teaching and learning at the post-secondary level.

The award is open to instructors, both nationally and internationally, who are currently teaching at a post-secondary institution, regardless of discipline, level, or term of appointment; however applications will only be accepted in English or French. Candidates need not be members of STLHE to apply.

Award winners (up to five per year) receive the following:
$1,200 for registration and travel to attend Brightspace's FUSION Conference.
$1,000 for registration and travel to attend STLHE's Annual Conference.
Two year membership in STLHE.
Submission Deadline

The deadline for applications is 12 February 2017.

For detailed information about the application process, including the application dossiers, examples of innovation in teaching and learning and the selection process, please visit the STLHE website: https://www.stlhe.ca/awards/brightspace-innovation-award/.

I encourage you to share this announcement with your fellow colleagues. This award offers the opportunity for deserving persons to be recognized for their innovations in teaching and learning.

Sincerely,
Patrick Lyons
Brightspace Award Coordinator
patrick_lyons@carleton.ca
613.520.2600 x2192